Are you moving?
Don't have time to clean your old place?
New place not quite up to your standards of cleanliness?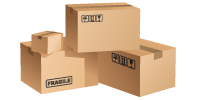 we can get one or both places (your new place and the one you are moving out of) clean and ready for you!
Moving in Lake Tahoe is stressful enough. Combine that with all the boxes that need to be packed, furniture moved and a long list of other preparations can be extremely time consuming.
Tahoe Clean of Lake Tahoe can help you focus on your move while we handle the move in cleaning service.
Our cleaning service features cleaners who specialize in move-in move-out clean up services. Our professional cleaning staff will handle all of the deep cleaning that needs to be done to leave your house glistening and ready to move in. Our move-in/move out cleaning service will do all the dirty work to prepare your space for the movers so you can begin the leg of your journey to your new home or apartment with piece of mind.
Our move in cleaning services consists of everything in a routine cleaning, plus deep cleaning of the baseboards, oven, stove, refrigerator, ceiling fans, and cabinets and drawers.
We also provide all the necessary cleaning supplies if requested.
Move in /Move out cleaning can be done on your house, as well as office, apartment or condo. Below is a list of services which can be provided with our move in / move out cleaning service.
Tahoe Clean of Lake Tahoe provides move in cleaning services, move out cleaning services as well as cleaning services for real estate companies, home owners and vacation renters in the Lake Tahoe area.
---
Move In/Move Out: Living Areas & Bedrooms
Carpet cleaning with truck mounted system
Clean window sills and tracks
Baseboards dusted and wiped down
Wash and dry hard floor surfaces
Stairs vacuumed
Clean closet shelves and drawers
Hand wash and dry marble
Tidy room appearance
Dust furniture and knick knacks(if applicable)
Clean all ceiling fans and light fixtures
Remove cobwebs
General dusting
Move In/Move Out: Bathroom Cleaning
Tiles, walls and bathtubs cleaned and disinfected
Shower and shower doors cleaned and disinfected
Clean medicine cabinet
Clean window sills and tracks
Baseboards dusted and wiped down
Mirrors cleaned and shined
Sink and counters cleaned and disinfected
Floors washed and disinfected
Clean and disinfect toilets
Shine and clean chrome fixtures
Wipe down outside and inside cabinets and drawers
Cobwebs removed
General dusting
Move In/Move Out: Kitchen Cleaning
Scrub sink
Clean window sills and tracks
Baseboards dusted and wiped down
Clean small counter top appliances
Clean refrigerator exterior
Clean refrigerator interior
Outside of range hood cleaned
Top and front of stove cleaned
Clean oven interior and exterior
Sinks cleaned and disinfected, chrome shined
Countertops and backsplash cleaned and disinfected
Clean outside and inside cabinets and drawers
Clean exterior of large appliances
Wipe down inside and outside of microwave
Clean and disinfect dishwasher
Floors mopped
Discard any trash
Remove Cobwebs
Thorough dusting